ANNUAL TECHNICAL INSPECTION
contact us:
052/ 500 929 и 0896/ 500 929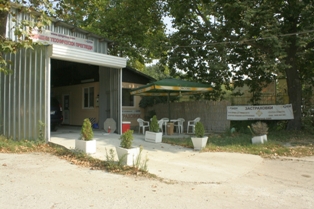 About Us
In April, 2009 opened an Annual technical inspection center second category, part of QBI Group. To provide our clients with more complete and quality attendance, our company added this service as well. Second Annual technical inspection center opened 2011. At the centers are working specialists, with long experience in car inspections. The Annual technical inspection centers have an ISO 9001:2008 certificates issued by TÜV Rheinland Bulgaria.

Top
Inspection Types
inspection of a motor car
inspection of a lorry(truck) up to 3.5 t.
inspection of a taxi-cab
inspection of a trailer up to 750 kg.
inspection of a motorcycle

Top
Business Range
With putting into operation of the Annual technical inspection centers second category, we are trying to ease our clients of the problems and obligations from being a car owner. The centers are supplied with a system for reminding the expiration date of the technical inspection of the car. Our observations are, that drivers very often miss, the exact date of the technical inspection. Duration of the technical inspection is at about 25 minutes. There is an option for avoiding big lines with an advanced request made online or by phone. We provide certification of car fire-extinguishers in co-operation with a leading company on the market. At the Annual technical inspection centers of QBI Group, you can also make and get current information for all kinds of insurance offered on the market.

Top
Necessary Documents
Vehicle registration document-part I and II
Valid limited liability insurance
Passport for LPG system
Vehicle tax payment receipt for the current year
Id of the person attending the car to the technical inspection

Top
Online Request

Top
Последна актуализация 24/02/2018